Well what a nice break is all i can say.. 
Lots of family time, playing in the snow, games nights, traveling and well just doing nothing!
Christmas was really nice, were able to go to my parents new cabin at echo lake in Montana over christmas for about 5 days (thats where all the pics are from). There was so much snow there and it was so beautiful, i cant believe i didnt take any pics of the outdoors and the cabin, i also didnt get any pics of the sweet sledding track that Jeremy and my brothers made, going from the top of the cabin down to the lake. The kids just had a ball sledding and the guys had fun playing hockey on the lake too. I guess i was too busy filming with my sweet new video camera, so i didnt get too many pictures. That was our christmas gift this year to each other and I am so happy to have it!
I did manage to get a few pics on christmas morning and outside as well, here are a few...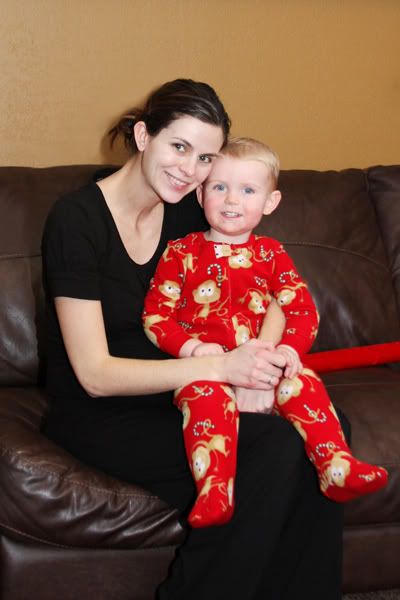 Christmas morning!
Elias' sweet new train! 
Elias having fun with his cousins Kade and Colby.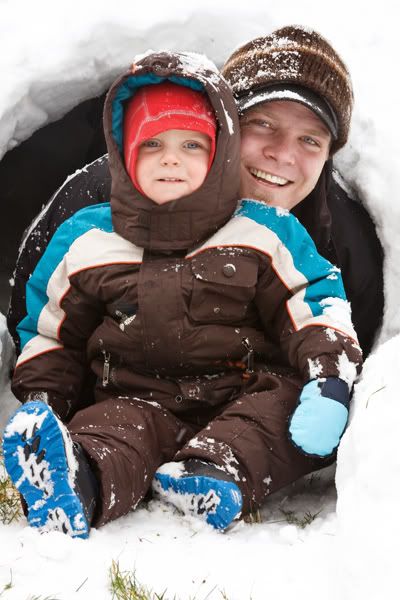 Elias and Jer in the snowfort!
His most favorite thing ever, quad rides with papa!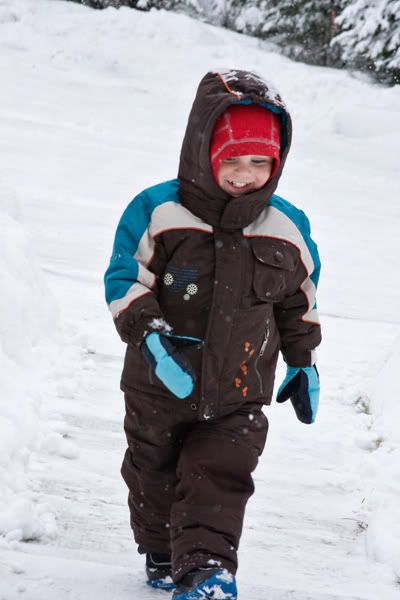 Playing in his snowsuit.. man he looks so big!
Jeremy building a snow fort for the kids!
After boxing day we headed to Raymond with Jeremy's family for almost a week.. it was fun for elias to play with his cousins and we had alot of late nights playing games and watching movies. Jeremy's whole family lives in Raymond so there is alway someone fun to hang out with. 

But even though Christmas was really fun, i am so glad to be home and to kind of get back to a schedule again.  
These days i am so tired being so huge and pregnant, less than 2 months to go and that REALLY freaks me out. I dont think i will be ready when the time comes, but well the time will come sooner or later so i better get used to it.  Right!