So last week of course we headed to Raymond for Canada Day and took in all the festivities. This was the 1st year we actually went to the Rodeo and it was really good, Elias loved it. We also had so much fun at the awesome parade, the boys were loving every minute. It was so fun to get together with everyone and have a big BBQ and let the kids play with all their cousins.
this has got to be my favorite photo of the boys together.. so CUTE! and looks how much they've grown since last year, aww, Nixon's so tiny.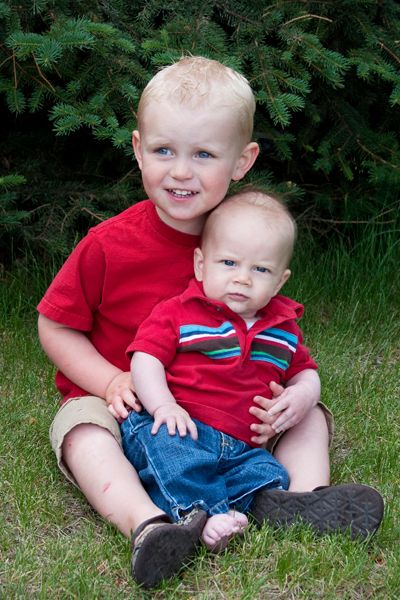 I also did my 1st Race ever! I did the 10km road race with Karen and after 5 weeks of running I felt quite prepared.. it was my 1st one so i wasnt expecting to win by any means, i just didnt want to get last.. when the gun went off and everyone started sprinting away, me and Karen looked at each other and thought maybe we should have done the 5km instead..haha.
It was all good, i just didnt think everyone would be so hard core.. more training i guess. It turned out to be a nice day, despite the
lovely, argg
wind.. In the end, i was pretty tired, that last km was tough.. but i didn't get last and finished in 1:07:28. Not bad i guess for my 1st race.. overall it felt so awesome to have done it for someone that has never run.. i admire soooo much all those determined, ambitious runners out there
(cough, laura).
I really want to keep this up, i plan on doing the Taber race in August, but my plan all along was to just get my butt out of the door and get healthier and knowing that i have a race to run gets me going.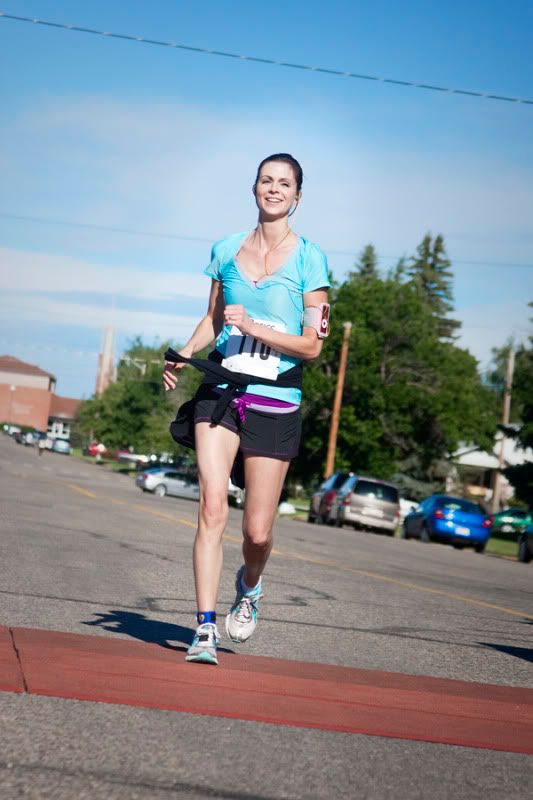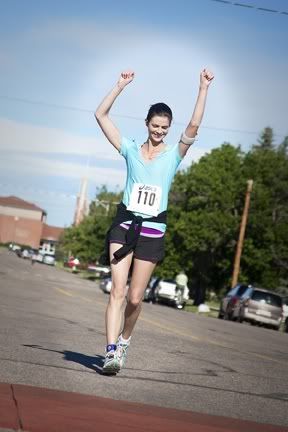 Overall great weekend, and now we are off to my parents cabin for 2 weeks.. yayaya!! Jer will just be coming on the weekends, but it should be awesome to see all my family together again -later :)