So okay i know, sometimes i blog like 3 times a week, but for the most part it seems that i am always behind on blogging and yet again here we are.
So some pics and highlights of the Dental Banquet that was like almost a month ago..
i know, i know
I for sure wanted to post this time since it was our LAST dental banquet if you can believe it and it was also more special because Jeremy and Dyck were the MC's for the night.
It was alot of fun and the guys did such a good job, i was actually surprised at how much i laughed and people kept telling me all night that they didnt know Jeremy was that funny, well i didnt either..jks.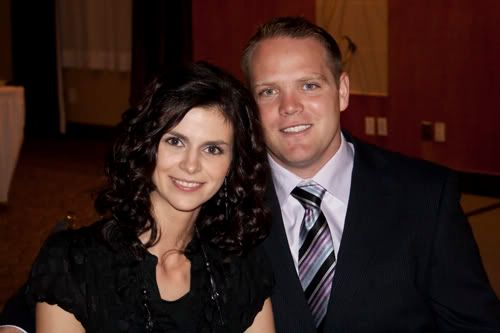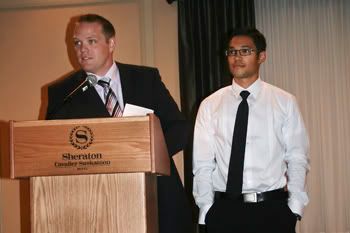 jeremy & dyck doing a fine MC job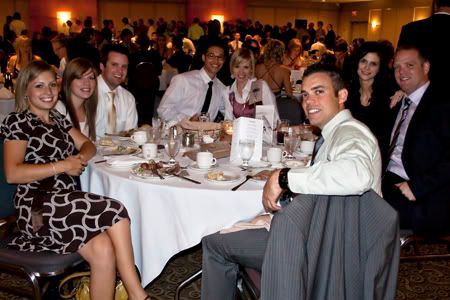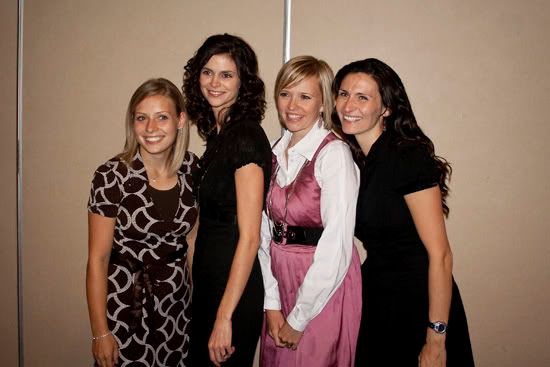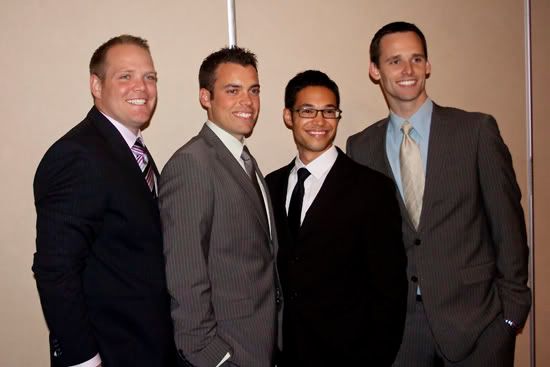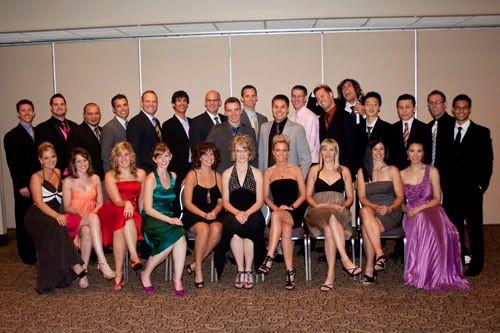 Jeremy's soon to be Class of 2010
These pics are officially for my sister Renae, i knew she would get a good laugh out of my nerdy dance moves.
Besides the delicious meal and the great MC job by the guys, we ended the night off with some much needed dance moves on the dance floor. seriously i love to dance, it was so fun being silly and dancing it up with Karen, Krystyn & Dyck and also Ronna and Heather jumped in too.. it was really good to get out and get all dressed up.