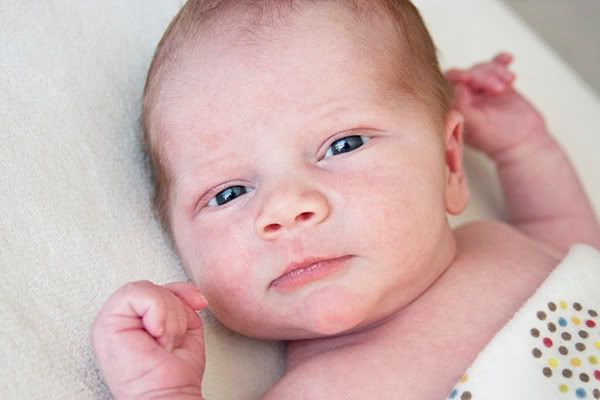 Introducing:
Nixon Wallace Cooper
Weighing 8lbs 12 onces and measuring 12.5 inches long.
Well i've been meaning to get a post up sooner, Nixon was 2 weeks on Wednesday already. Its so crazy how time just flies.. especially with 2 kids now. 
Even though its been 2 weeks since he was born, i wanted to document the experience for me. So to start off.. things went ALOT better this time with the labor and delivery. I mean it still was beyond painful pushing little Nixon out, but it was only 20min this time. Plus the whole labor was about 8hrs instead of like 28hrs with Elias, so it was like night and day. I was so happy in the end and my recovery was ALOT better as well.  Nixon weighed 8lbs 12 onces and was 21.5 inches long, almost exactly the same size as Elias.. (elias was 21 iches), kinda crazy! Nixon's head though was smaller too, so that helped out a bit. Overall a MUCH MUCH better experience and i couldnt be happier to have another boy in the house.  
Here are some pics from the hospital: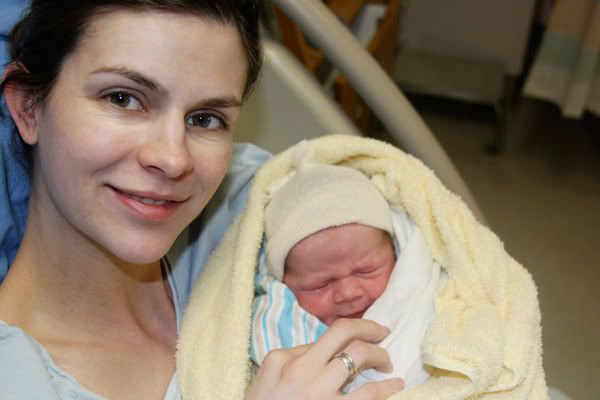 our 1st picture together..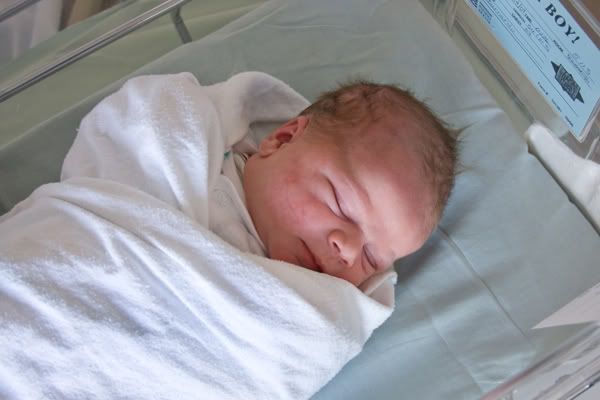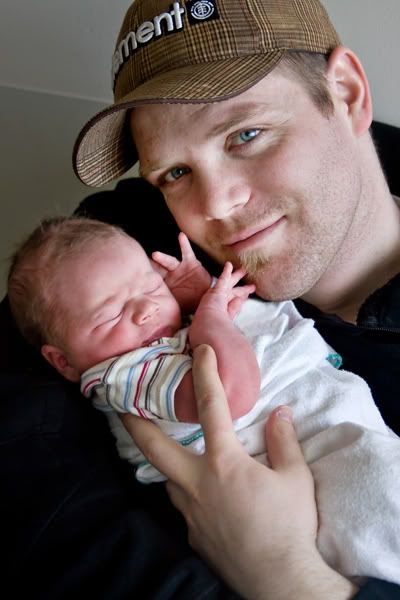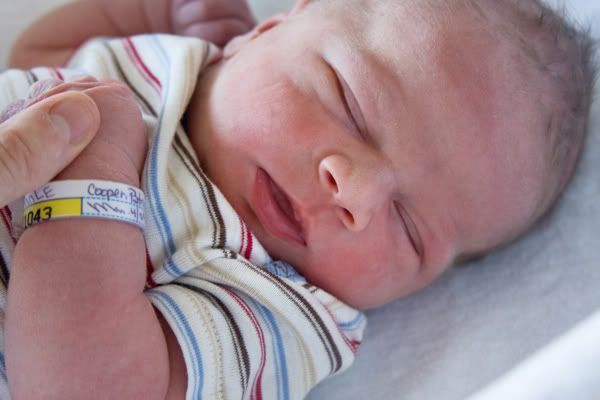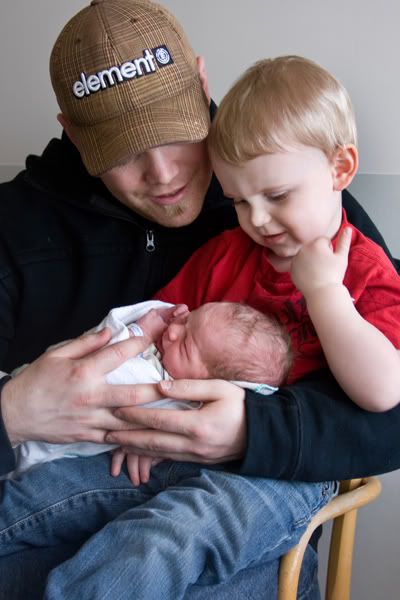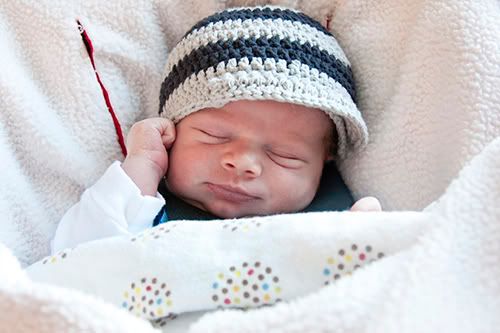 Ready to go home in his carseat...
So life with two boys, is fun, but defiently tiring. I was sooo LUCKY to have my Mom and my 9 yr old niece Saige here for a week to help out. Let me just say a huge THANKYOU to them, they were amazing, always playing with Elias and keeping the house spotless and letting me sleep in everyday was sooo nice. It was such a blessing to have them here.. I also want to say a HUGE thanks to all the AWESOME friends that have visited me, that have watched Elias for me, some countless times and those that have brought delicious meals and yummy treats.. i cant even say thanks enough, making dinner is the last thing i want to do when 4:00 rolls around.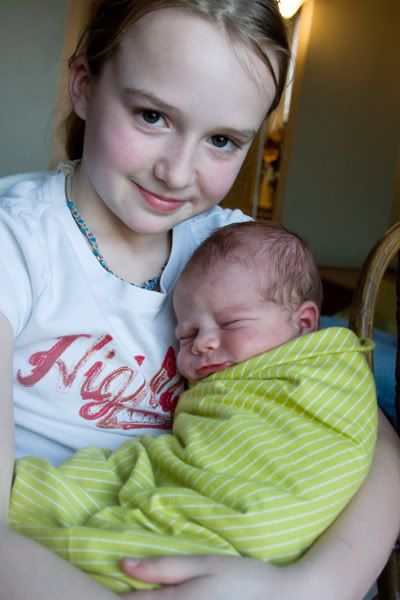 My mom, Nixon and Elias and their horses Flash and Trigger that my mom got for them.
Nixon is keeping me up most of the night, he is such a little snack feeder.. and i mean really at the most he will eat 10min, so therefore i am getting up every 2.5hrs to feed him since he is hungry again. I never had this problem with Elias.. so it can be a little frustrating.. but overall he is a pretty content baby, during the day he can go  3 or 4 hours without eating.. its really just the nights that are hard, but then again i am a walking zombie during the day and have been having bad headaches because of lack of sleep, but its getting better already.
Despite all that.. I am soo HAPPY ..It really is amazing to me when i look at little Nixon, the love i feel for him is beyond joy and i feel so blessed and privledged to be his mom. I am so thankful to my heavenly father for giving me this sweet spirit to love and care for.  And i am so happy to be a mom of two beautiful boys.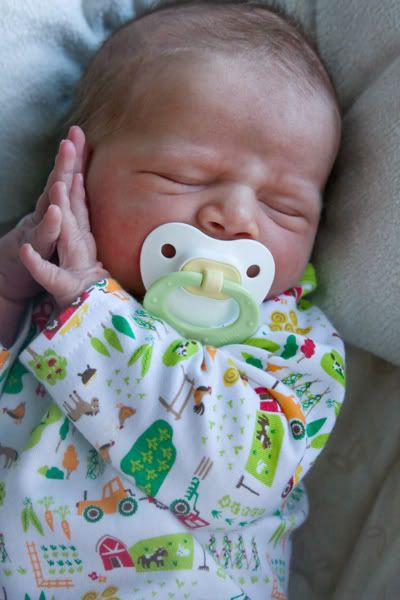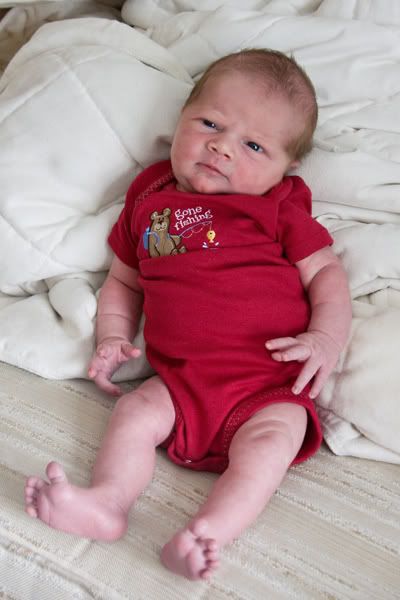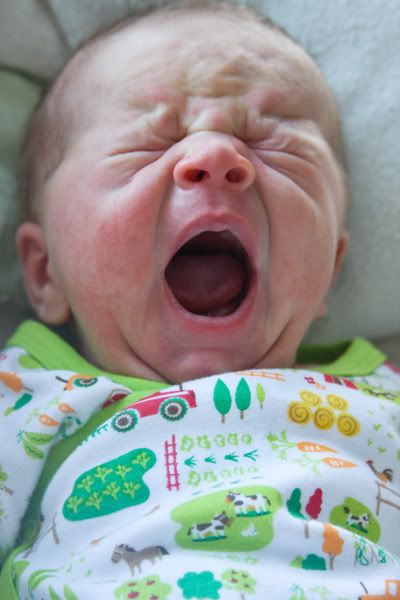 Elias has been soo good, he will play by himself alot and he actually is warming up to Nixon. He doesnt like to hold him or anything but will give him kisses and pat his head gently. I tried to get a pic of the two of them last week.. but it didnt quite work out so well. I even attempted a newborn photoshoot of Nixon too, but have yet to even go through them let alone get any edited. So hopefully in the next coming weeks i will have some up.