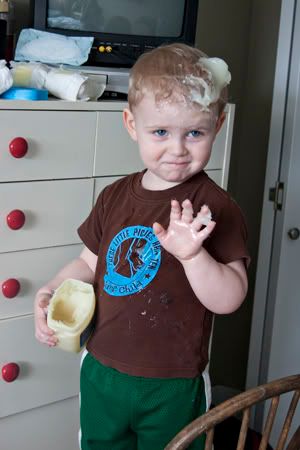 Check out that mischeavous smirk! 
So these pictures say it all... 

As i was nursing Nixon yesterday, Elias walked off to my room I asked him what he was doing and he said "Jumping on bed"' so i thought nothing of it. But then as i was finishing up with Nixon, I realized it had been really quiet for far too long, and so i went to my room and this is what i found:  Elias covered in Vaseline.  Just check out how much is in his HAIR!!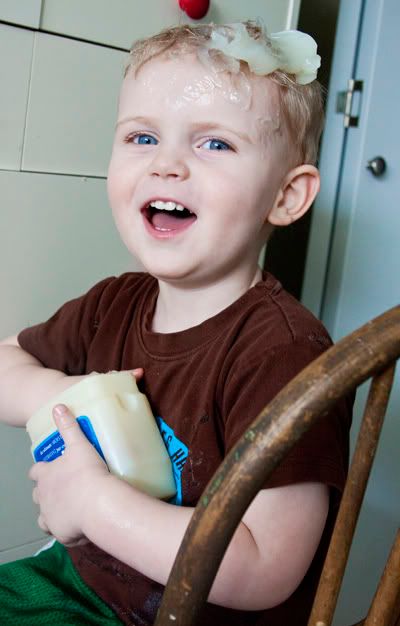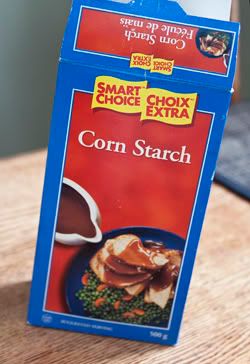 As soon as i took a few pics, we went to get cleaned off in the bathroom and as i started washing my hands with soap i realized it was not coming off.. so i "googled" vaseline hair removal and found out i needed to use Paper towels and Cornstarch to get most of it out before i shampooed his hair.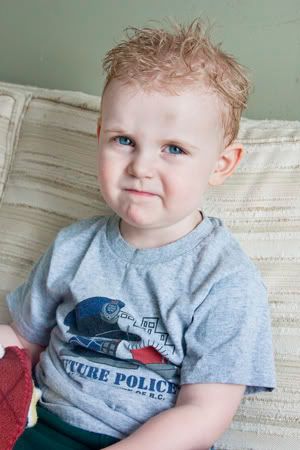 So for the most part it did get most of it out, but as you can see from the last picture.. it was still standing straight up after (like i had put gel in it), Nope, there is still quite a bit of residue left over so i think it will be a good week before its back to normal.

Man life with 2 boys is already quite a difference than life with 1. 
More crying, more messes, more noise, less sleep, and less time. 
But also More love and More rewarding than anything i could ever ask for.