So we had to get Elias this bike.. after trying it out and hearing all about it, from 
Woody and Laura
 we just knew Elias would love it and LOVE it he does. 
If you notice it has no pedals on it... the point is that you first learn the steering and balancing and then eventually they start coasting by pushing. This way they learn to balance, the trickest part of riding a bike. Anyways he cant get enough of this bike, it works really good as a bribe for potty training as well.. which actually is going pretty good, we have been doing it now for a month and he is finally telling me when he needs to go and having very few accidents.. Good job Buddy! 
Well since its been so beautiful out we decided to go for a walk down by the river and try out the new spray park there, we had a picnic.. and of course Elias was riding his bike all over and had to ride it across Victoria bridge with Jer, he was pretty excited about that.. while me and Nixon strolled along.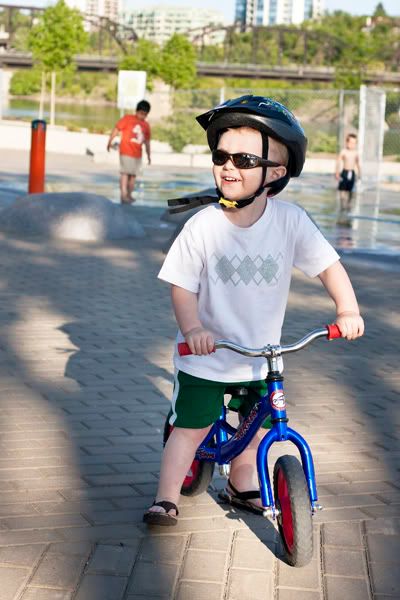 after playing at the spray park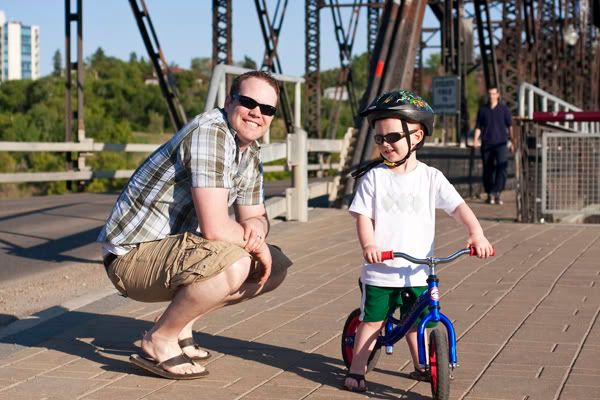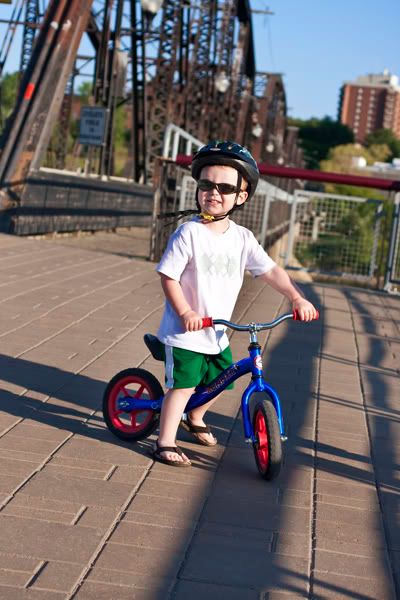 biking off to Victoria bridge..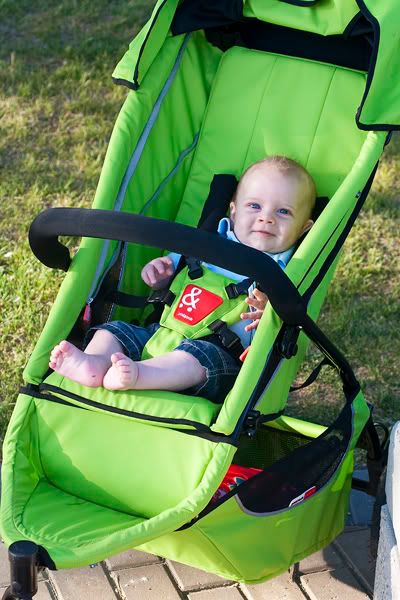 my little sweetie.. loving the stroll ride
classic pic.. Elias just HAD to put his bike on the bike rake like daddy does...I laughed so hard 
when i saw this,  soo cute eh??
So were off.. well officially on Wednesday we head out to Alberta. We are going to my parents cabin at echo lake in Montana for 10 days.. i am so excited to see ALL my family, i am ready for some major tube wars, swimming, quading, hiking and just lounging around. And then we are headed to Raymond for Raymond Days and to spend some time with Jer's family. We will also be FINALLY getting Nixon blessed too in Raymond.. he will be closer to 4 mths by then. I know time just flew by.. but anyways-later