So last week we got home from a nice long and fun holiday at the Cabin with my family and then spending some time in Raymond with Jer's. It took me quite a while to get up and going again.. i dont know what it is with trips though.. but when you get home arent you just exhausted?? I know i am, and the kids always seem to be so screwed up as well.. Elias' potty training was put on hold while we were at the cabin, since he just couldnt stop to take a break because he was having too much fun so now i am back to him in pullups.. oh well and then Nixon has been getting up through the night tons too, so off schedule.. i just barely unpacked everything and we have been home for a week now. But despite it all.. its still soooo worth it.
First we headed to my parents cabin at Echo lake in Bigfork Montana, this was the first summer we have been able to enjoy it there. Jeremy even got to borrow his brothers motorbike and drive it down.. he was in heaven! Even though he got poured on by the rain.. wearing only sunglasses, no visor and no rain gear, it was so funny when the big trucks passed him ...my mom and i were laughing so hard in the van, but he was a trooper and loved it all!!
We had tons of fun quading, playing outside, boating, tubing and just hanging out with the fam.. we even had a little scare with my nephew Colby, thinking he has chicken pox.. i was so scared of Nixon getting sick again.. but then it turned out to be duck mites in the lake.. phew! so it was all good.
Elias was beyond exhausted everynight and his legs were covered in scraps and bruises, proving that the cabin was ALOT of fun for a little boy.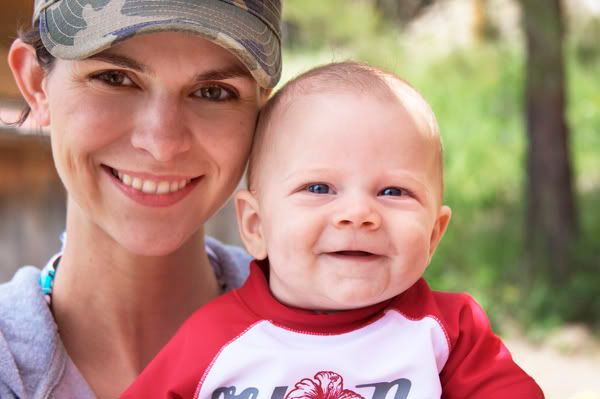 Me and my little sweetie.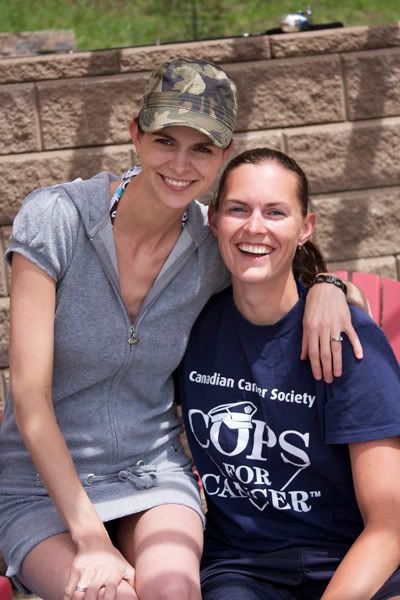 me and my sis , Renae hanging at the beach
Troy and Kade and Colby off for a ride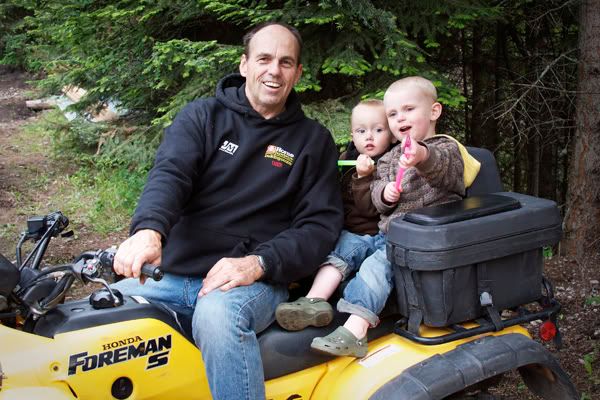 Papa, Elias and cousin Joel
Jer landing a nice backflip!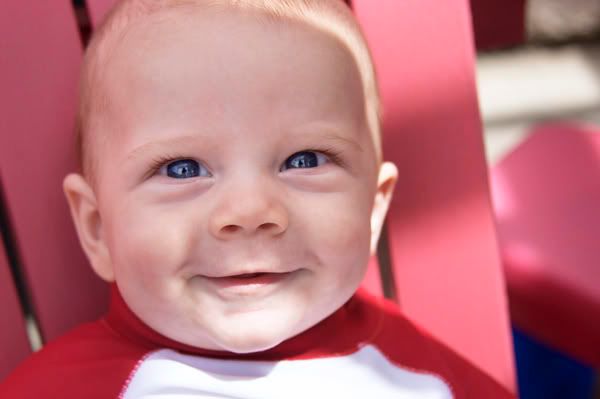 Nixon, lounging in the beach chair.. thats one cute kid!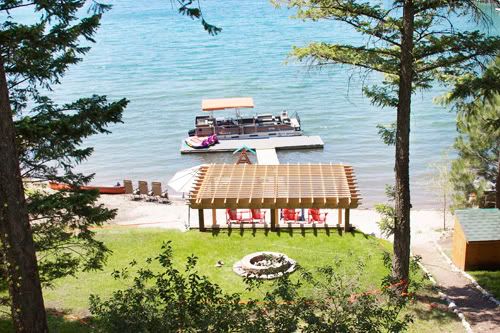 the sweet view from my parents deck down to the lake..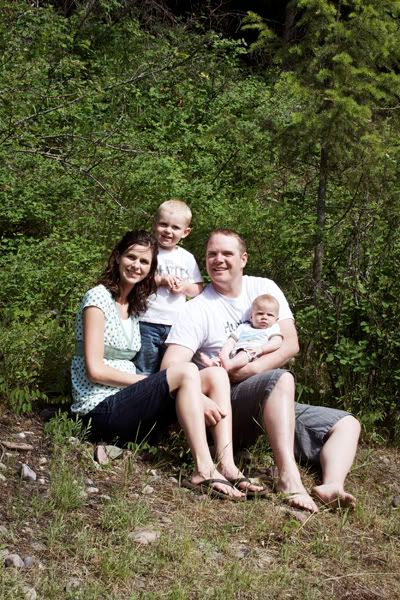 After a week or so at the cabin we headed to Raymond to hang with the Coopers. We had lots of fun at Raymond days, Jeremy even decided the night before to run the 10km race. He hasn't been running at all for like the last 6 mths.. but actually ran it in under an hour.. he was beyond tired when he finished though. Good job babe! The parade was actually really good as well and Elias enjoyed all the candy.
Glad to be home though.. its always hard living out of suitcases for a couple weeks.. but like i said well worth it.. and we'll actually be doing it again in another 2 weeks. haha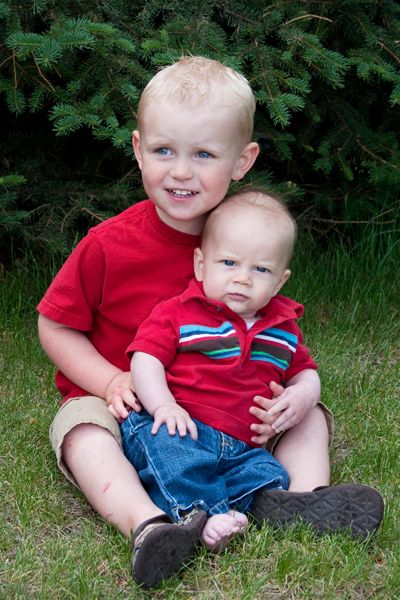 Raymond Day pic.. Elias 2.5yr, Nixon 4mths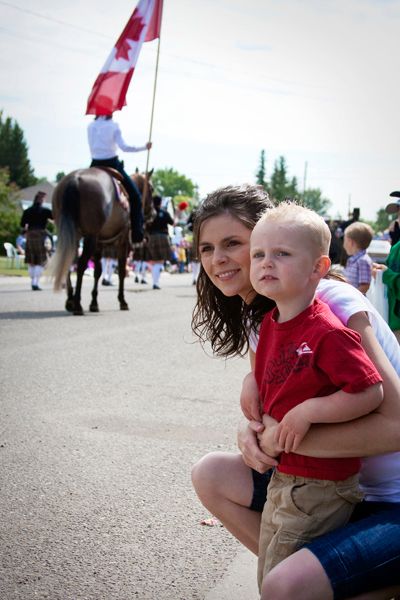 LOVE this pic.. checking out the sweet July 1st Parade