Well as my husband can detest to i am not a big baker.. but i do try to make choc. banana muffins or cookies once in a while. So i have been meaning to try out
Erin's
chocolate chip oatmeal cookie recipe again, since the first time i failed, and last week we did and it worked out great- thanks erin! 
Elias was such a good helper pouring in everything and he had so much fun helping me but more fun eating the dough and smarties. We ended up with sooo many yummy cookies that i gave quite a bit away and now we are getting down to just one bag left from the freezer. 
MMM i love cookies!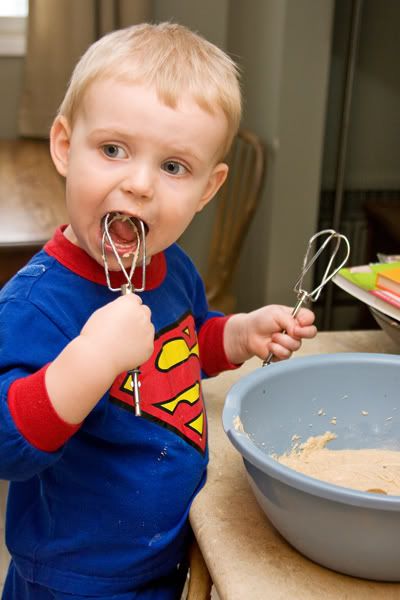 mmmm, yummy cookie cough!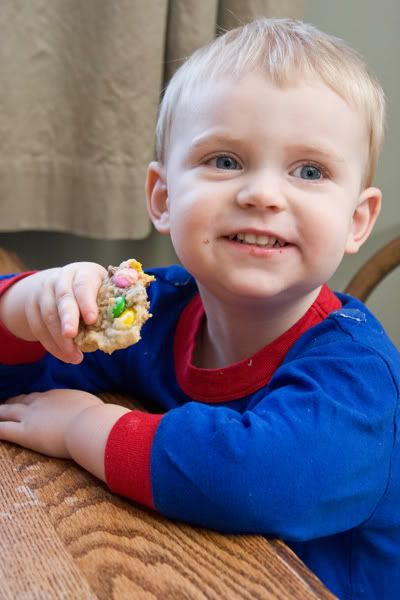 Elias had more than his far share of cookies!!