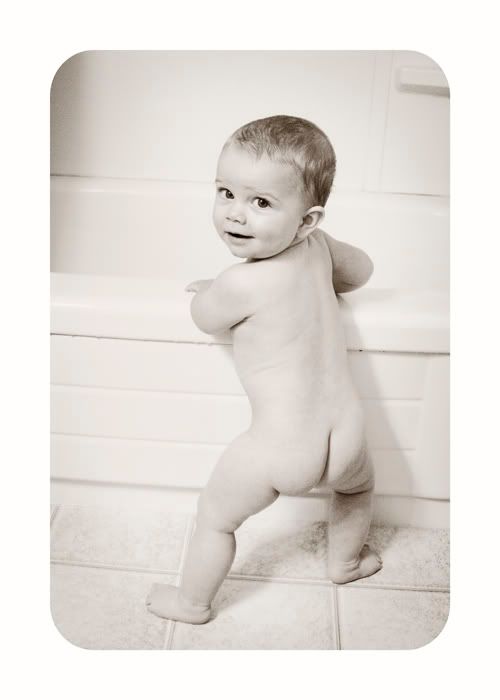 Baths, storytime.. its the usual routine. My kids love baths, its defiently a nightly occurence around here before bed. And of course i couldn't help but take some pictures of Nixon standing by the tub with his cute little bum.. like seriously the cutest naked little boy ever!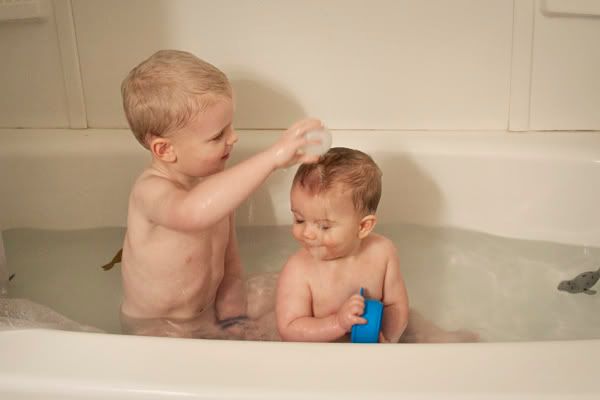 The boys love being in the tub together and Elias is constantly picking on Nixon, poor little guy.. always getting soaked to death by his big brother. And Nixon just takes it, he's going to be one tough cookie since having Elias for a big brother. Also Nixon won't sit still, always standing up and trying to move about, especially in the tub, at least a few times he's almost slipped right out of the tub, good thing i was right there, about gave me a heart attack.
And furthermore Elias can't go to bed without his much needed story time, I've really been trying to have Jeremy read stories to Elias most nights when he can. He doesn't get to spend much time with the boys and Elias loves it when Daddy can read to him, especially if its Curious George.
nothing special, just a typical night for us.