So we
love
hockey in our family and have been meaning to take Elias to a blades game in a long time.
Finally we decided to go and my cousin Tyler was playing for the opposing team, the Blazers as well.
We took Jost, Elias' little buddy and Dustin and Julia came as well.
Jost and Elias had SOOO much fun, they got sweet blades tattoos and makeup put on, they looked so cute.
They had fun cheering up the blades and eating popcorn.
We had to leave earlier cuz the boys got too tired, but overall it was fun to get out as a family, i know Elias is eager to start hockey and if its up to Jer he will be playing much to my dismay.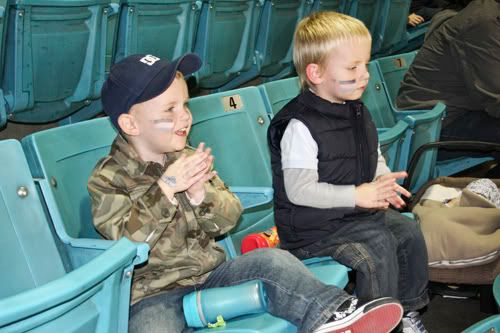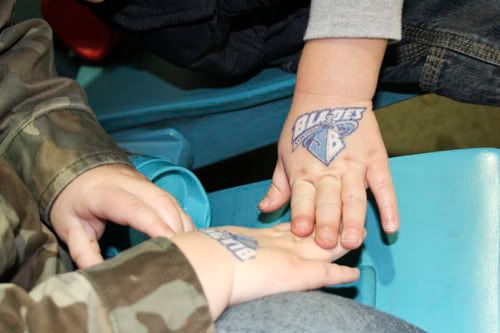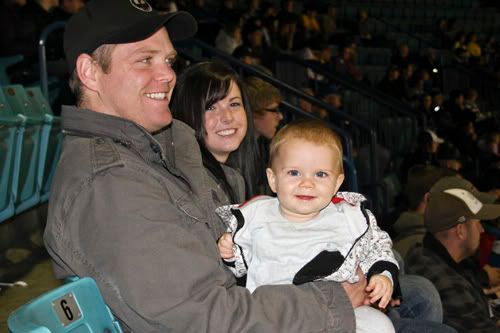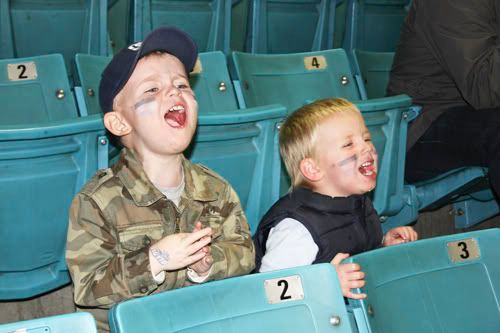 Yelling for the blades, they were sooo LOUD!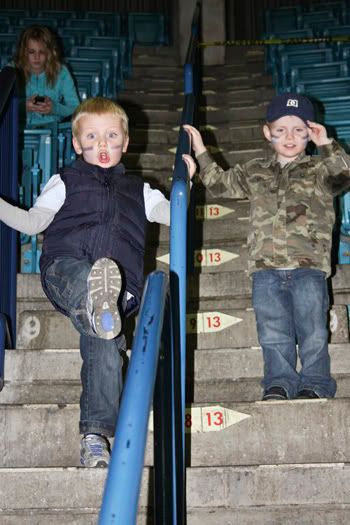 at last but not least this SWEET pic of Jost, who knows what he was doing..haha