OKay so this year for Elias' 3rd birthday i decided i really wanted a PARTY!! Our place is soooo small and barely has enough room for friends over let alone lots of 2 and 3 year olds running around filled with sugar. So i ended up renting a preschool room at our civic centre for sooo cheap, i mean i spent more on the stinkin balloons..

It had plenty of space and indoor play stuff for the kids, endless entertainment.
Since this is our last year here, and most likely Elias wont see many of his little friends again, i really wanted to invite as many of them as i could.. well not knowing there was a limit of how many people i could have and forgetting that all his little friends have at least a sibling that would be coming as well.. i kind invited ALOT of people and in the end was ssooo stressed about leaving certain people out as well.. so if you weren't at this party know that i was feeling
really
bad that i couldn't invite everyone.. in the end it was alot of fun and i felt good about having the friends that Elias plays with and knows the most there to celebrate.
Overall i think the kids had a blast playing and Elias has never had so many gifts.. the pinata' was a big hit with the kids as well (thats what elias talked most about after).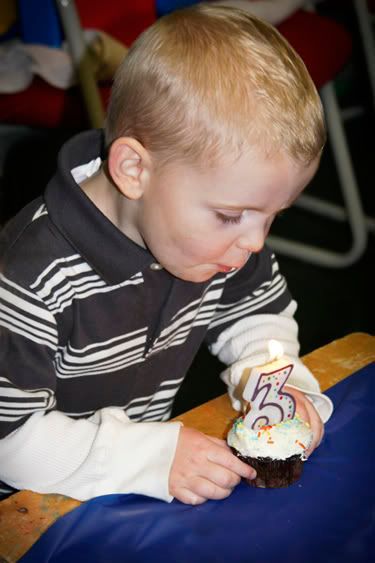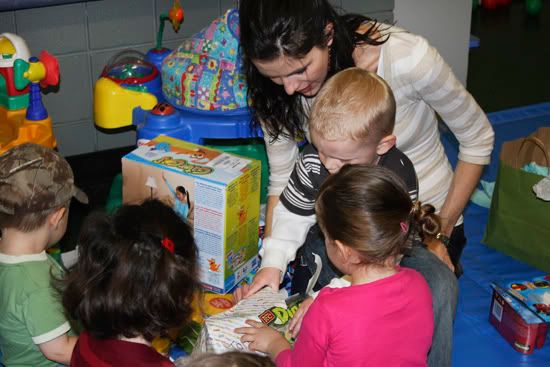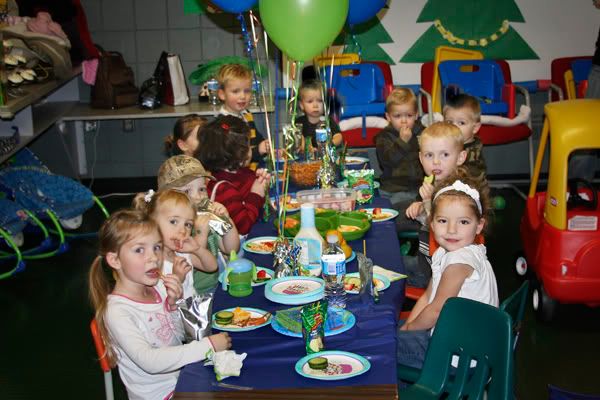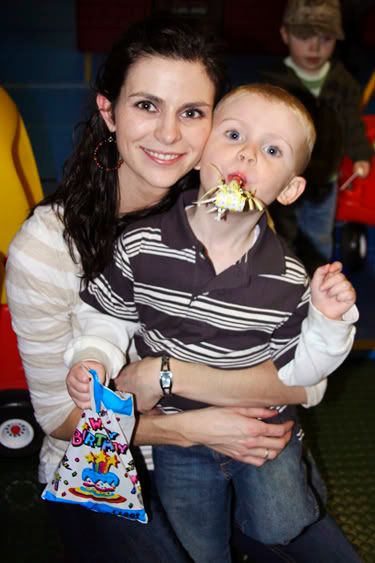 *
Check out this video: Elias gets whacked in the head by the pinata and at the
very
end Elias knocks Owen right in the face, its pretty funny, but poor little dude. sorry there's a lot going on and its hard to see.. so watch close. i so wish i could make this video bigger because owen's face is priceless ..