Okay so it was halloween, and i
love
halloween.
i love dressing up and having
sweets
and well especially dressing the boys.
This year i found the best pirate costume for Elias, everywhere we went people were laughing at how cute he looked, especially with his sweet gold earring, ya that was my
favorite
part too. He was saying ARRRGG all week and especially loved that he got to have a sword too.
And then i happened upon this cute skeleton sleeper for Nixon, and didnt realize until after i bought it that they would totally be matching for halloween, and well you know anything that can make a picture cuter is right up my alley. (:
This year the boys got to dress up 3 times, which was pretty fun. We had a little kids church party, then a sweet halloween party by krysytn and laura, i swear krystyn should hire out for parties she did so awesome! And then trick or treating come saturday... all in all awesome halloween. I seriosuly can't wait until we are done school and i can have a sweet adult halloween party and get some fabulous decor.
So on with the pictures...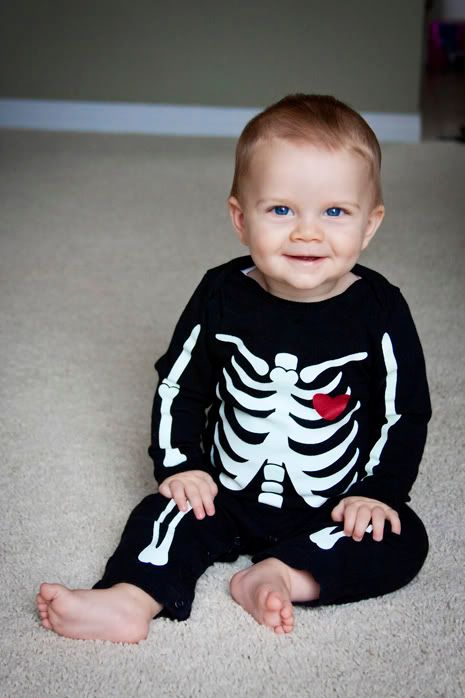 could quite possibly be my favorite picture ever!
and of course a group pic
Elias & Greta (the cutest bumblebee ever)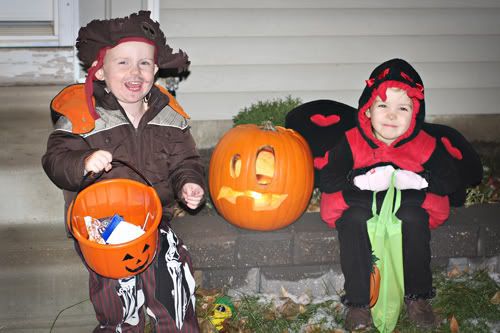 and off to trick& treat..finally!!!