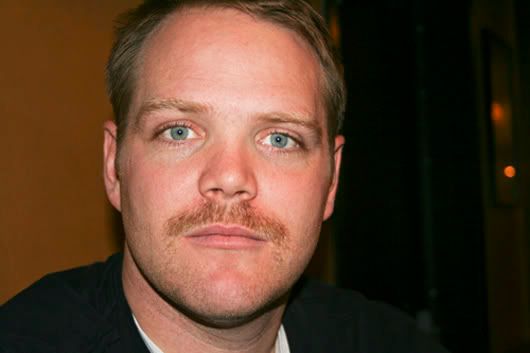 i know disgusting moustache.. read on.
happy birthday Babe.
It was Jeremy's birthday yesterday, he is the big 29! Wow so close to 30 that seems weird. To celebrate we were going to have a night on the town, just the two of us..
(finally)
but Nixon wasn't feeling well and so the weekend was shot. Instead we just went out to Earls on Tuesday
(with the kids)
and had some delicious food, the gingerbread cake was awesome. The kids actually were really good and we had a nice time.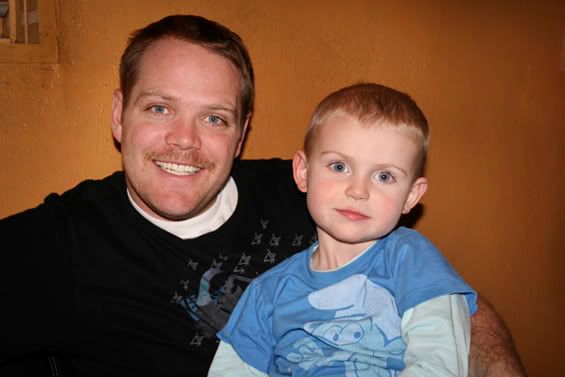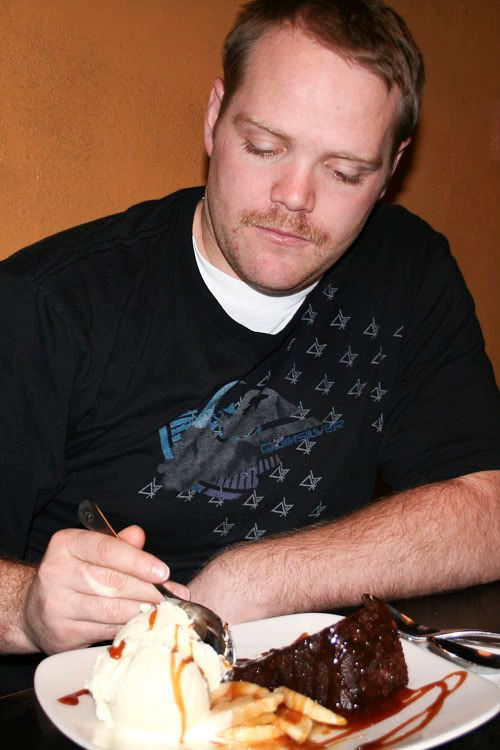 the best dessert ever, gingerbread cake with fried apples and icrecream.. but actually it looks like meatloaf, fries & mashed potatoes here ..haha
Overall i just want Jeremy to know how much we love him and how much we miss him everyday when he is gone.. Elias all day long is saying "i really miss Daddy" and i know exactly how he feels. School is already coming to a close so fast and then we will
hopefully
have
alot
more time with Jer once he is done.
Babe, we are so proud of you, u are the best husband and father we could ask for. You work so hard for us and treat us soo good.
Happy Birthday, we love you!
p.s oh and ya i know your thinking whats with the moustache.. well its for cancer i guess.. called Movember (moustaches for the month of November) all his buddies have them and they are pretty nasty, jeremy's is probably one of most half decent out of the guys because its so light.. oh i cant wait tell december so its gone.